Canadian Innovation Competitiveness Snapshot 2019
A leading education system and motivated, smart investor backed entrepreneurs have demonstrated that Canada is a capable inventor and startup nation. Despite this foundation, and stellar performances from our few unicorns, the overall return on innovation investment performance has been disappointing. Canada ranked 17th overall in the 2019 Global Innovation Index with a 9th ranking in "innovation inputs" or costly investments. Outputs lagged far behind at 22nd.
There are a varying ways to look at this, from problematic to opportunity delta.
The 2020 paradigm shift
Problematic industry verticals with stalled or frozen purchasing power, jammed supply chains, slowing venture, and overall uncertainty.  Paradigm shifts are driving double digit growth in digital trade and commerce, while mid power nations make significant investment in their own innovation businesses in the hundreds of billions. The market is moving fast, hyper-competitiveness is here.
CATA has been advocating on behalf of the technology ecosystem for a more robust national response to shore up and prepare the Canadian technology ecosystem to exploit new opportunities. We believe Canada's innovation sector should be a major consideration and lead in the "Future Economy".
Sovereign intellectual property, talent, jobs and small, medium enterprises (SMEs) the economic drivers essential to recovery, require proportionate, at scale at pace support to support an innovation driven recover thrust.
CATA members have met with key Ministers and MPs to provide technology business leader context.
Another COVID-19 emergency
CATA members reached out in March alarmed that beyond the chaos and economic freeze, SR&ED claims were also frozen adding more uncertainty. We learned the federal government was seeking solutions to efficiently get assistance money to businesses. CATA's.
A few days later, on 3 April CATA sent a letter to Prime Minister Trudeau and spoke with the PMO. We had two asks. The first was to get $200M in stalled SR&ED claims moving again efficiently. This was realized within weeks, in part due to CATA's Innovation Policy VP,  Russ Roberts' expertise and a trusted relationship with CRA.
The second, more challenging, was a proposal for a simpler assistance qualifier based on available audited government data. CATA proposed using a data trusted eligibility qualifier as part of a new fund to shore up and  re-establish innovators in the anticipated new economy. We later proposed that the same formula can be applied for other program eligibility.
We spoke with and surveyed hundreds of technology business CEOs and non profits across the country and found accessibility to proportionate assistance was working for only hundreds out of thousands of innovators.  Companies were struggling to qualify for adequate assistance.
Statscan generously pulls key data about SR&ED companies
Stats Canada provided key data and we learned that 13,000 CCPC science and technology centric companies who invest in innovation directly employ 760,000 people with annual payroll of $35B. When you include downstream jobs, these established innovators are responsible for 4M jobs.
These small and medium firms generated revenues of $188B in 2019 – that's one third of Canada's export budget
The average claimant in this group had 8 years of successful claims.
From Financial Post
Author: 
Jul 17, 2020
…. Grant hopes to use the opportunity to make the case that the companies she represents deserve special attention.
Morneau and Bains will have heard that from every lobbyist in Ottawa, but Grant has a stronger claim than most.
There's a race. There's a new currency, so to speak. It's technology
SUZANNE GRANT, CANADIAN ADVANCED TECHNOLOGY ALLIANCE
CATA's Core Policy Planks
As a not for profit organization, CATAAlliance is advancing Core Policy Planks linked to advocacy Campaigns and recommendations which will address these challenges and boost Canada's ranking as a Competitive Innovation Nation.
Review the Core Planks below and then read about Advocacy Campaigns now underway and completed.
Core Policy Planks presented are linked to specific advocacy Campaigns:
Developing a Competitive Innovation Nation, 

National Brand

 for Canada based on Regional Advantages;

Creating a 

new Strategy for industry that perceives and exploits parallel physical, digital and intangible value streams, linked to strategic approaches to the growth of our innovative businesses through effective commercialization of products and services, Open Data access, Artificial Intelligence (AI), supply chains, exports, increased international mandates, expansion of social enterprise and government procurement;

Responding to the Flat World of global competition with the 

removal of trade barriers

,

 streaming of regulatory and labour practices

 and the provision of support to equal the playing field for Canadian competitors and investment in the infrastructure needed to preserve and expand market strength;

Fostering financial literacy education to encourage all Canadians to build strong balance sheets 

in order to help build a strong economy that can support our social goals;

Simplifying Canada's tax system 

to boost access to incentives and reduce compliance costs and investment delays due to uncertainty;

Leveraging the best practice aspects of Canada's

 SR&ED tax incentive program to create the environment that promotes the commercialization of our innovations and the growth of firms to their full potential (view Campaign);
Resetting the Innovative Solutions program with clauses to ensure a portion of government spending is allocated to advancing commercially viable research, plus an added mandate that the government procure from small businesses (SME's);

Attracting, retaining and training best 

talent

;

Fostering executive leadership, including a commitment to lifetime learning, 

Mentorship and Diversity

;

Developing through Mentorship the 

IT capability of women and encouraging women to join the technology market and enroll in technology-related STEM studies;

Creating best practices and exportable technologies for 

Public Safety, E-Crime and National Security 

 with an eye to protecting privacy, including fostering the growth of the advanced security sector; and,

Advancing measures to 

speed ICT adoption

 by the public and private sectors, particularly for small to mid sized (SME) businesses.
View More than 870 Advocacy Leadership Video Interviews on the CATA TECHNOW Channel

Advocacy Campaigns (active 2018/19)
View the List of all CATA Advocacy Campaigns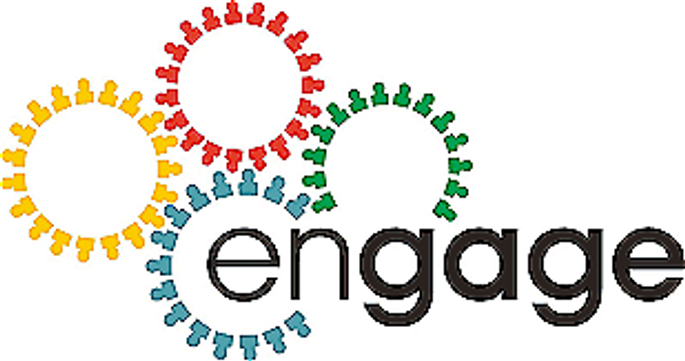 NOW
Our request is that you help advance CATA's Competitive Innovation Nation advocacy today by making a financial contribution.
Your support pays for ongoing development and production costs (e.g., videography, consultancy, outreach, and advocacy). According to Advocacy Advocate, costs for each issue specific campaign can average 8K to 15K depending on tools (e.g, video boards) and on-line strategies utilized.
Please Select of the Crowdfunding Perk options from the list on the right hand side of the page.
All funds raised will be invested in producing content to support action on the Core Policy Planks and Campaigns.
CATA embraces the Fourth Industrial Revolution to improve the help it offers to Canadian firms
(Tune into the Launch of CATA 4.0 on Facebook Live)
Opening the Door to CATA 4.0 Delivered Services
Support CATA Advocacy Today through Crowdfunding
10 Ways to Quickly Advance Agendas with CATAAlliance
Contact: CATAAlliance at info@cata.ca,  website: cata.ca, tags: Innovation, Leadership, Entrepreneurship, Advocacy