Advancing Canada's Competitive Innovation Nation Ranking
More than one study has shown Canada is not seen as innovative in the world's eyes – an Accenture study last year concluded that Canada lags behind other G20 nations in fostering digital platform innovation, and the World Intellectual Property Organization's Global Innovation Index placed Canada in 15th place among the world's 25 most innovative nations in 2016.
Canada's ranking in the World Bank's Ease of Doing Business report has dropped to 22nd from 14th the previous year. Also, in a recent survey of large firms, the Business Council of Canada found that 64 percent of CEOs said Canada's investment climate had worsened in the last five years, noting growth in the tax and regulatory burden.
As a not for profit organization, CATAAlliance is advancing Core Policy Planks linked to advocacy Campaigns and recommendations which will address these challenges and boost Canada's ranking as a Competitive Innovation Nation.
Review the Core Planks below and then read about Advocacy Campaigns now underway and completed.
CATA's Core Policy Planks
Core Policy Planks presented are linked to specific advocacy Campaigns:
Developing a Competitive Innovation Nation, 

National Brand

 for Canada based on Regional Advantages;

Creating a 

new Strategy for industry that perceives and exploits parallel physical, digital and intangible value streams, linked to strategic approaches to the growth of our innovative businesses through effective commercialization of products and services, Open Data access, Artificial Intelligence (AI), supply chains, exports, increased international mandates, expansion of social enterprise and government procurement;

Responding to the Flat World of global competition with the 

removal of trade barriers

,

 streaming of regulatory and labour practices

 and the provision of support to equal the playing field for Canadian competitors and investment in the infrastructure needed to preserve and expand market strength;

Fostering financial literacy education to encourage all Canadians to build strong balance sheets 

in order to help build a strong economy that can support our social goals;

Simplifying Canada's tax system 

to boost access to incentives and reduce compliance costs and investment delays due to uncertainty;

Leveraging the best practice aspects of Canada's

 SR&ED tax incentive program to create the environment that promotes the commercialization of our innovations and the growth of firms to their full potential (view Campaign);
Resetting the Innovative Solutions program with clauses to ensure a portion of government spending is allocated to advancing commercially viable research, plus an added mandate that the government procure from small businesses (SME's);

Attracting, retaining and training best 

talent

;

Fostering executive leadership, including a commitment to lifetime learning, 

Mentorship and Diversity

;

Developing through Mentorship the 

IT capability of women and encouraging women to join the technology market and enroll in technology-related STEM studies;

Creating best practices and exportable technologies for 

Public Safety, E-Crime and National Security 

 with an eye to protecting privacy, including fostering the growth of the advanced security sector; and,

Advancing measures to 

speed ICT adoption

 by the public and private sectors, particularly for small to mid sized (SME) businesses.
View More than 870 Advocacy Leadership Video Interviews on the CATA TECHNOW Channel

Advocacy Campaigns (active 2018/19)
View the List of all CATA Advocacy Campaigns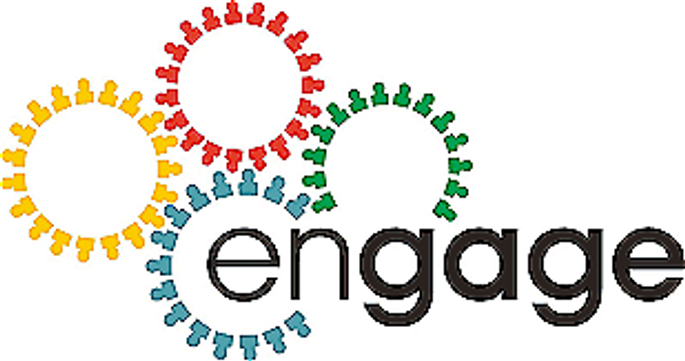 NOW
Our request is that you help advance CATA's Competitive Innovation Nation advocacy today by making a financial contribution.
Your support pays for ongoing development and production costs (e.g., videography, consultancy, outreach, and advocacy). According to Advocacy Advocate, costs for each issue specific campaign can average 8K to 15K depending on tools (e.g, video boards) and on-line strategies utilized.
Please Select of the Crowdfunding Perk options from the list on the right hand side of the page.
All funds raised will be invested in producing content to support action on the Core Policy Planks and Campaigns.
CATA embraces the Fourth Industrial Revolution to improve the help it offers to Canadian firms
(Tune into the Launch of CATA 4.0 on Facebook Live)

Our technology driven world is once again altering how business is done. It means firms must become 4.0 organizations. Klaus Schwab, founder of the World Economic Forum says the Fourth Industrial Revolution is a "second machine age" where there is a fusion of technologies that further merges the physical, digital, and biological worlds.
Ottawa, ON...CATAAlliance (www.cata.ca). Canada's One Voice for Innovation advocacy group, announced today the adoption and adaption of technologies and solutions to create a 4.0 business model to help companies better compete in the marketplace.
CATA CEO, John Reid said, " A 4.0 organization never crests as it is constantly developing and strengthening its "change muscle" with new technologies and methodologies. At CATA we looked at what we do and applied the 4.0 approach. Our team asked themselves what are the technologies and resources that will let us supply the best products and services to the marketplace and then created the 4.0 model."
He added,  "Our goal is unchanged – to  be Canada's One Voice for innovation advocacy. However, by embracing the 4.0 technologies we can better mobilize the community to get behind public policies that will boost Canada's success at innovation and competitiveness. In addition we can now offer improved services to companies dealing with the day to day problems they face. "
Opening the Door to CATA 4.0 Delivered Services
Reid concluded, "If you are not sure how your firm can tackle a 4.0 world then join with CATA, take advantage of our services, listen to our expert interviews, use CATA as a guide on implementing change in your firm. In addition, help us to bring 4.0 to the attention of our nation's policy makers."
About CATAAlliance
Interact with your Innovation Peer Group Now (No Tech Firm Left Behind)
Opt-In Groups: https://cata.ca/communities/
The Canadian Advanced Technology Alliance (CATAAlliance), Canada's One Voice for Innovation Advocacy Group, crowdsources ideas and guidance from thousands of opt in members in moderated social networks in Canada and key global markets. Supported by evidence-based research, CATAAlliance then mobilizes the community behind public policy recommendations designed to boost Canada's innovation and competitiveness success.
Support CATA Advocacy Today through Crowdfunding
10 Ways to Quickly Advance Agendas with CATAAlliance
Contact: CATAAlliance at info@cata.ca, tel: 613-236-6550, website: cata.ca, tags: Innovation, Leadership, Entrepreneurship, Advocacy